Advanced image formation for direct part mark (DPM) codes
The DataMan ® 8072 DPM Lite (DL) handheld barcode reader delivers powerful barcode reading performance for tough DPM codes on flat, highly reflective surfaces. It features the latest patented technology and advanced lighting and optics, ideal for automotive, aerospace, and medical device industry applications.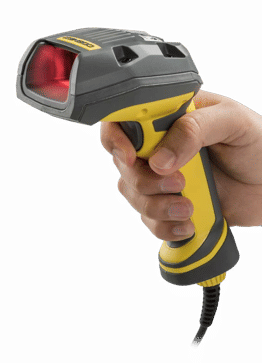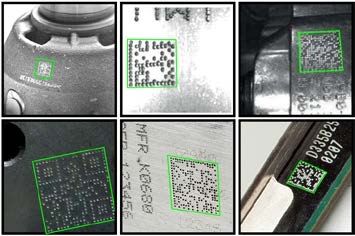 Patented algorithms deliver powerful barcode reading performance
DataMan 8072DL handheld barcode readers are optimized with powerful algorithms and technologies to read DPM, as well as 1-D and 2-D label-based barcodes, in the most demanding industrial environments.
2DMax ® with PowerGrid ® technology is a breakthrough 2-D decoding algorithm, designed to read 2-D codes with significant damage to or complete elimination of a code's finder pattern, clocking pattern, or quiet zone.
Half-polarized lighting provides advanced image formation
The DataMan 8072DL is a standard-range barcode reader that deciphers codes from up to 30 centimeters (12 inches) away. This barcode reader has a 1.2-megapixel sensor and half-polarized lighting which illuminates codes on flat, highly reflective surfaces to acquire optimal code images.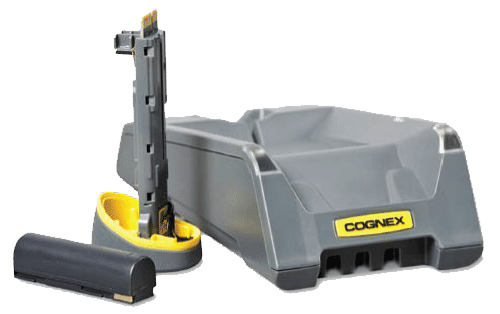 Robust, modular communications and ease-of-use
With the DataMan 8072DL handheld barcode reader, no configuration or adjustments are necessary. Codes can be read from a distance without angling the code or part.
Field-interchangeable communication modules easily integrate with factory networks, allowing each reader to be configured to meet specific communication needs. Corded RS-232, USB, and Ethernet options, as well as a cordless Bluetooth option, are available for DataMan 8072DL handheld barcode readers.