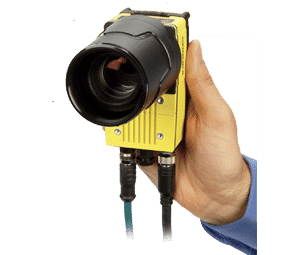 The In-Sight 9912 is Cognex's first standalone, ultra-high-resolution, area scan vision system. With its ability to acquire and process exceptionally detailed images, the 12 megapixel (MP) 9912 delivers high accuracy part location, measurement, and inspection
over a large area—even when mounted at longer distances. With its all-inone, IP67-ready form factor and
easy-to-use EasyBuilder® interface, the 9912 is more cost effective and easier to integrate than most
controller- or PC-based vision systems. The In-Sight 9000 series offers both area scan and line scan image capture options.
Large field of view without sacrificing resolution
The In-Sight 9912 is a 12MP smart camera vision system which allows users to see larger inspection areas while maintaining exceptional image clarity. Available in monochrome and color, the In-Sight 9912 captures detailed images to achieve higher accuracy measurements without sacrificing field of view. This also allows customers to mount the vision system away from conveyors and maintain a safe distance from hazardous equipment.

A single camera solution to multi-camera applications
The In-Sight 9912 eliminates the need for multiple cameras in applications where the objects or parts are very large. As a single camera alternative,
the In-Sight 9912 reduces complexity, calibration requirements, and cost compared to multi-camera systems. The self-contained unit reduces the
amount of equipment to be installed on spacerestricted production lines. Plus, the IP67-rated housing protects the system from liquids and dust without
the need for an external enclosure.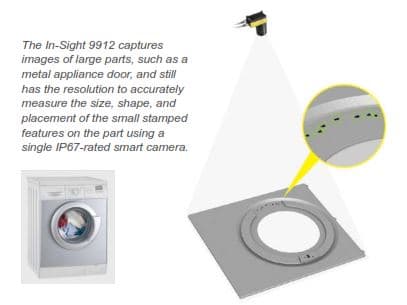 Fully configurable—no programming required
As a fully configurable 12MP vision system with an easy-to-use setup environment, the In-Sight 9912 solves applications that previously required programming on PC- or controller-based systems. The In-Sight EasyBuilder interface guides operators through a step-by-step setup process, while an advanced spreadsheet alternative offers direct access to vision tools. A single application setup environment for VGA-to-12MP vision systems allows customers to work within the same user interface, regardless of image resolution requirements or application complexity.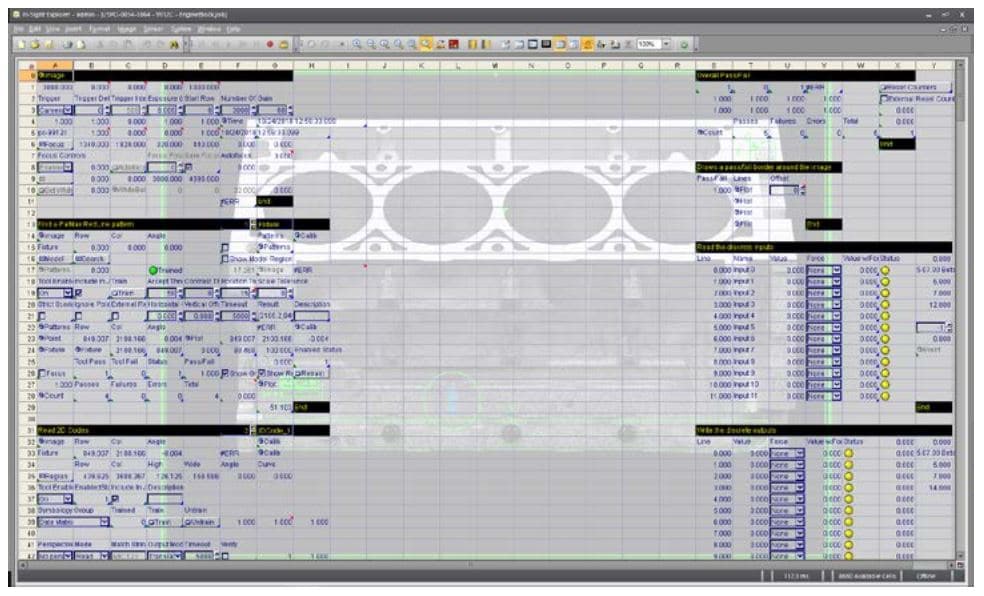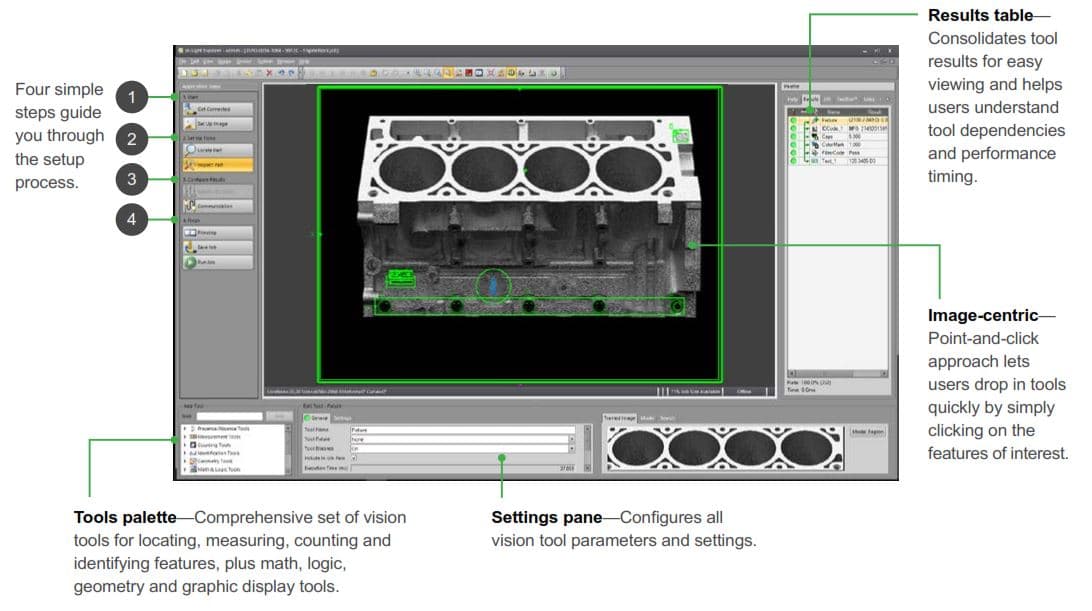 Industry-leading vision tools and image processing technology
The In-Sight 9912 is equipped with Cognex's industry-leading vision tools and image processing technology, led by PatMax RedLine™—the gold standard for fast, robust, and high accuracy 2D pattern matching. The 9912 also features HDR+, which stretches the boundaries of highdynamic-range (HDR) technology to
enhance image contrast across the entire image with no reduction in acquisition speed.